Weekly Must-Have: Christian Dior Mascara
As InStylish editors, we independently select and write about stuff we love and think you'll like too.

Have you tried Christian Dior Overcurl Mascara yet? Because I have and I am stunned by the results. My stress and worry of finding the perfect mascara (the kind of mascara that brings life to my lashes) ended, when I stumbled across Christian Dior Diorshow Iconic Overcurl Mascara.I am here to tell you that if finding the flawless mascara is one of your problems then you all should stop worrying, right now! Because the best mascara is already in the town. Yes, you heard it right "THE BEST MASCARA". This product is not a new product but it is the one that we all have always wished for and prayed for.
You will probably ask, what makes Christian Dior Overcurl Mascara the perfect mascara? What makes it a must have? Well, because even a single stroke of this mascara has the magical power of making your eyes look bigger.I always prefer dramatic look for my lashes, and for that I instantly put a second coat of mascara, without worrying about clumping. It gives my lashes an experience of dramatically rich volume and exceptional curl.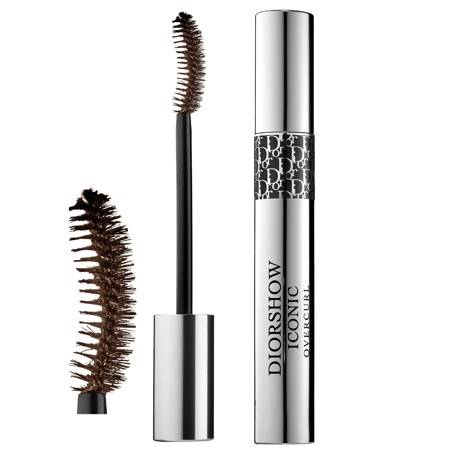 How the curling effect of Overcurl Mascara works

The incurved brush of Overcurl Mascara is not just a fancy wand to give a proof of their creativity, it is more than that. The incurved brush is perfectly designed to easily reach the roots of your lashes and to give perfect thickness and volume to the roots of your lashes. It gives detail to every lash and separates the lashes nicely.


Use the incurved brush from roots to tips to get extreme curl and volume. It gives your lashes a flawlessly-defined look and instant desired styling. The incurved brush provides a noticeable length to short lashes. I have always wanted a perfect fancy lash effect on my lashes from my everyday use mascara, this fancy wand has proven itself to be a complete solution to my problem. After experiencing Overcurl's rich volume effect, I wanted to know what makes the volumizing effect of this mascara.Well, the formula of Overcurl Mascara is enriched with K Polymers containing fixing, coating and lifting properties. Its formula makes instant shaping and volumizing of lashes possible. Apart from the fact that it offers dramatic curves, what attracts me the most about this mascara is its durability, you can wear it all day, you can wear it in the daytime without any fear of smudging. Its ingredients are highly accurate and balanced which improves the adherence of mascara and provides exceptional flake free coverage.

The dream look for your lashes is possible with Dior's Overcurl Mascara.

I checked the ingredients of this mascara before using it, it contains the kind of waxes and oils that provide volume and thickness to lashes. The incurved brush adds to the curling effect on lashes. So Dior's claim to provide perfect curl and volume is right on point.A special kind of lipid complex is used in its formula that nourishes and strengthens the lashes. In my everyday mascara routine I feel this mascara makes my lashes look healthier and thicker.
I know what you all are thinking, we have found the flawless mascara and now we know how it works but the problem doesn't end here, because after wearing a mascara all day long, we all know the trouble a mascara gives while removing it. Well, worry no more, because what I am about to tell you will ease your stress. My experience with Christian Dior Overcurl Mascara has proven that it is both easy to apply and easy to remove.

I always use my makeup remover to remove it, occasionally I use lukewarm water to remove it, and both methods are mess free and quick.
There is a famous saying: "All that glitters is not gold". But here in the case of Overcurl Mascara, I felt this saying to be untrue. The result of this mascara is as fancy, glamorous and spectacular as its packaging. After experiencing some time with this mascara, I have given this mascara a permanent section in my makeup pouch and on my dressing table.
We all have dreamed of a mascara that turns us into something glamorous. So here I am totally recommending you all dreamers this mascara, because the dream look for your lashes is possible with Dior's Overcurl Mascara.

Liquid error: product form must be given a product
Christian Dior Mascara #264 Over Blue